Welcome to the Gateway District!
The Mission of the Boy Scouts of America is to prepare young people to make ethical and moral decisions throughout their lifetimes by instilling in them the values of the Scout Oath and Law.
---
In Need of Recruitment Resources?
Please click the link below to order Recruitment Resources, including posters, flyers, stickers, "Invite a Friend" postcards, event signs and labels, and "Buddy" cards, at no cost to you or your Pack, Troop, or Crew!
I want to grow Scouting in Gateway District!
---
Roundtable
Roundtable is a monthly meeting that occurs on the 1st Thursday of the month. We meet at 6490 Quail Street in Arvada, Colorado. This meeting has general information, updates and news items along with Cub Scout and Boy Scout specific breakouts. We start Roundtable promptly at 7:00pm and are typically done by 8:30pm. The Roundtable staff looks forward to seeing you at our next meeting.
---
2018 Gateway District Pinewood Derby
April 7th, 2018
Faith Bible Chapel - West Gym
6250 Wright St, Arvada, CO, 80004
Car Check In - 11:00 AM to Noon
Racing/Judging - 12:00 PM to 3:00 PM
Top 5 cars from each pack in Racing and Best of Show divisions
10 cars maximum per pack; each car may enter in only one division
Cost is only $50 per Pack
Download the Flier
Download the Official 2018 Gateway Pinewood Derby Rules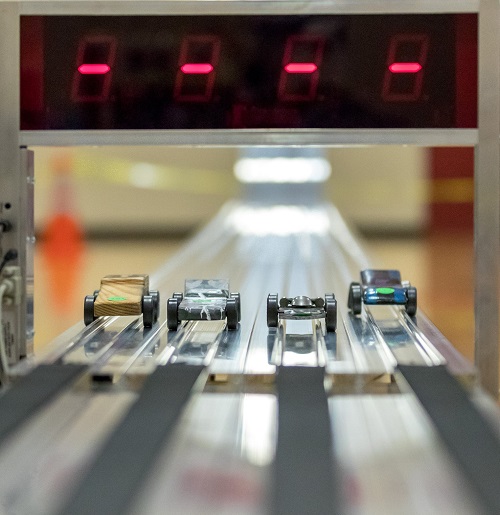 Event Contact:
303.929.1561
---
42nd Annual Gateway District Webelos Weekend
June 1 - June 3, 2018 at Camp Tahosa
Come Celebrate 42 years of Webelos Weekend with the Gateway District!
Webelos Scouts, Parents, and Leaders! You don't want to miss out. Webelos Scouts will participate in eight different activities and learn about the Boy Scout Program run by a Boy Scout led staff. Adults and Leaders spend the day learning new skills and making new friends while attending Webelos Outdoor Leader Training. Webelos Weekend is open to all First and Second year Webelos Scouts, Webelos Leaders, and Webelos Parents. Webelos Weekend will be held at Camp Tahosa near Ward, Colorado.
Register for Webelos Weekend here!
Sign up early, we will fill up fast.
---
2018 Gateway District Twilight Camp
This year's Theme is "Bug Hunters!"
Monday - Thursday, June 11-14, 2018
3:00 pm - 8:00 pm
Odom Farm
11440 W. 38th Avenue
Wheat Ridge, CO 80033

Please note: This is a private residence.
Do not visit site outside of scheduled Day Camp dates and times.
Cub Scout Day Camp provides safe fun and adventure in the outdoors for Cub Scouts!
This is a valuable activity for many reasons:
Promotes fun and adventure with a purpose; Day Camp is a huge reason why Cub Scouts join, and why they remain Cub Scouts.
Helps the Cub Scouts succeed, and provides significant rank advancement opportunities.
Offers character development, citizenship training, and personal fitness.
Meets individual boy's needs and interests by offering a fun, meaningful, and educational Scouting program.
Helps to recruit new boys into the den and pack during the summer.
Provides a method of recruiting, training and inspiring present and future Cub Scout adult leadership.
Provides the opportunity for units to earn the National Summertime Pack Award, and to work toward qualifying for the Journey to Excellence Award.
---
2018 Gateway District Camporee
October 12-14, 2018
Location TBD
This event is open to all Cub Scouts, Boy Scouts, and Venture Scouts.
Come out and join in the adventure!
Event Contacts:
John Beattie
Gateway Program/Activities Chairperson
303.422.7079
720.448.6313
---
2019 Gateway District Klondike Games
February TBD, 2019
Reverend's Ridge Campground, Golden Gate Canyon State Park
This event is open to all 4th & 5th Grade Webelos, Boy Scouts, and Venture Scouts.
Come out and join in the adventure!
Event Contacts:
John Beattie
Gateway Program/Activities Chairperson
303.422.7079
720.448.6313
---
Summer Camps
Don't forget to keep track of all the nights your unit spends camping. Not only is camping one of the best, if not the best, parts of scouting it also counts towards your unit's Journey to Excellence score. In addition you and the Scouts in your unit(s) can earn one of many really cool National Outdoor Summer Time Awards.
Learn more about summer camps here.
Please feel free to reach out to our district camping chair, Dick Williams, with questions or to report your camping numbers.
---
Internet Advancement
Internet Advancement allows you to register once as a first time user and then to log in as a returning user to submit ranks and awards for your unit members. If you log out before you submit a report, your data will be saved. Additionally, Internet Advancement will dynamically return you to the Stage you were in when you left. For example, if you have completed Stage 1 of the process, when you return, you will begin at Stage 2.
Stage 1: Load your unit information from the council or upload an advancement file.
Stage 2: Select the members you wish to update and insert the new advancement information.
Stage 3: Submit your unit's advancement information to the council. Then print the Advancement Report packet that includes the Unit Awards Summary. Units set their own schedule for submitting reports. We recommend submitting a report every month. Each December a final report with anything not already recorded for the year should be submitted before month end.
---
Troop/Crew Recruitment Help:
---
Journey to Excellence
Journey to Excellence is the performance recognition program for Councils, Districts, and Units. This program uses a balanced approach and key performance indicators to measure performance versus process, encourage and reward success, and achieve the mission. Journey to Excellence applications need to be turned in before January 1 in order to be accepted.
2018 forms are due to the commissioner staff no later than December 15, 2018. 2018 JTE forms to be added soon.
---
2018 Investment in Character Campaign
Interested in helping make even more of a difference in our community? Try passing along the gift webpage to your neighbors, friends, coworkers, church members, and anyone else in the community you may know. Be sure to select Gateway from the drop down menu. Donate to make an Investment in Character
---
Time Grants
Time Grant Programs are corporate giving programs created to encourage volunteerism in communities where employees live and work. Companies like Exxon Mobil, Microsoft, Verizon and CenturyLink all have these great programs. Most companies follow the model below when it comes to these programs.
For every ___ hours of service given by an employee Company X will donate ____ up to ___ times a year or for a total of no more than $X per employee per year. ExxonMobil offers $500 for 20 hours of service in a quarter for a total of up to $2,000 per employee per year as long as the employee submits the request each quarter.
If you have questions or want to know if your employer has a Time Grant Program, please reach out to Jimmy Dickson.
---
Find Us On Facebook
We are continuously improving our communication to our volunteers. Like us on Facebook to stay up-to-date on all our events and activities.
---
Commissioner Service
Are you interested in helping fellow Scouters by making sure communication flows? Are you interested in helping make sure Scout units are meeting and doing things timely? Do you want to be able to give feedback to a unit so that it provides a quality program? Then being a Unit Commissioner may interest you. For further information, please contact Jason Pettis, Gateway District Commissioner
---
End-Year Roster Checks
Roster checks are a vital part of Scouting and we request that you turn them in once in May/June. Starting in 2018, Nov/Dec roster checks will no longer be necessary as Charter Renewal for 2019 will be due on December 15th, 2018. If we see any scouts listed on your 2019 Charter Renewal that are not registered, we will request that you pay an additional month for those particular scouts to ensure they are registered by the end of 2018 as well as 2019.
If you would like assistance or have any questions in regards to turning in your roster, feel free to reply back to this email or reach out to Jimmy or a commissioner.
---
District Contacts
If you are needing help with your Scouting Unit, please feel free to reach out to District Executive Jimmy Dickson or District Director Elisa Corry. For further assistance, you can reach out to your Commissioners.